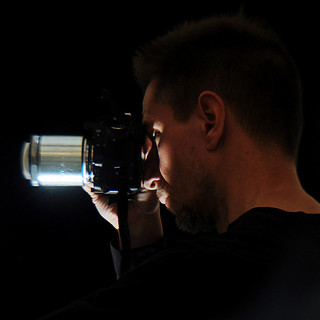 Who is johnnyoptic?
John Swierzbin (A.K.A. Johnnyoptic) is obsessed with homemade lenses. If you see him out shooting and ask to look in his camera bag, you will find that it is full of lens components. He often combines these components while in the field to get precisely the effect he wants for a given shot.
These homemade lenses, with their optical imperfections, fit well with John's motivation for his photography: to capture the beauty of the imperfection in nature.
John is a compulsive experimenter: In addition to Homemade (DIY) lenses, he also plays with infrared photography, astrophotography, very long exposure, tilt-shift, pinhole, in-camera textures, light painting, camera movement, physiograms, Photoshop effects, and even some lensless photography. There's just not enough time.
You can contact John at johnnyoptic@yahoo.com